Recently I read the book «The Perks of Being a Wallflower». It's a very good book about how Charlie the main character in the book experiences his first year of high school after the suicide of his best friend.
Charlie is a "wallflower", he is the person that nobody notices, because he has mastered the art of "blending in" among other people. He isn't the geekiest guy in school, but he is by no means the most popular one. Still he manages to get two friends Sam and Patrick. Together with them he experiences the ups and downs of drinking, smoking, The Rocky Horror Picture Show and other things as well.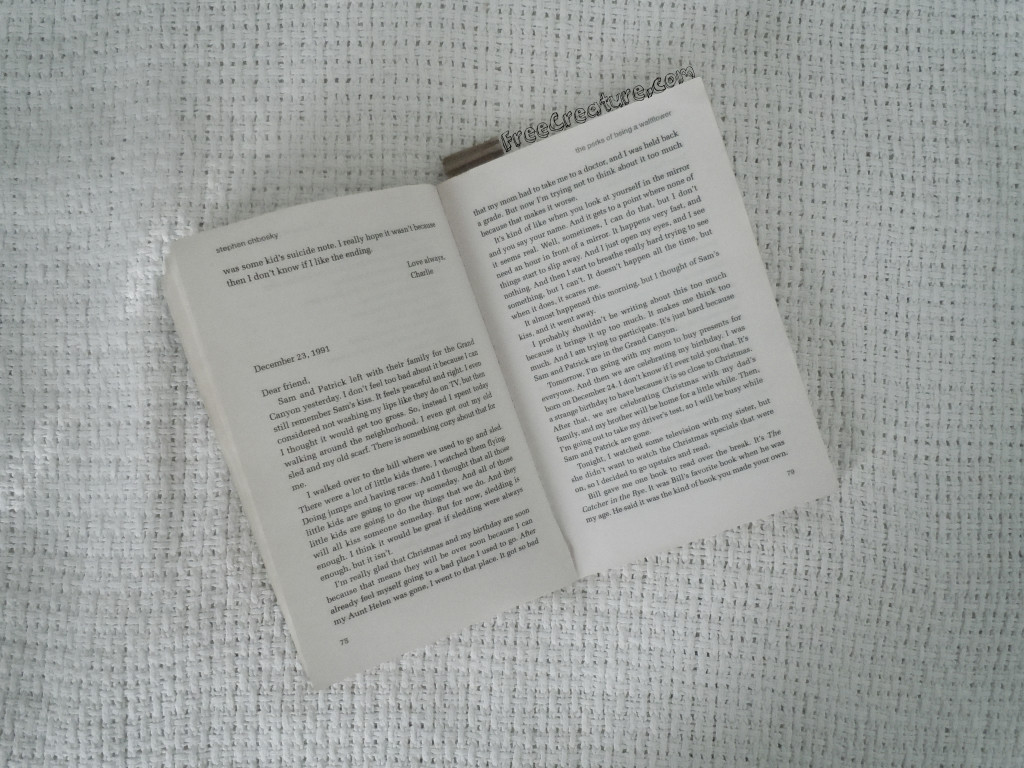 All the characters in book seem relatable and real, because their personalities are very well described. They all talk a little different for example: Sam and Patrick swear a lot while Charlie doesn't.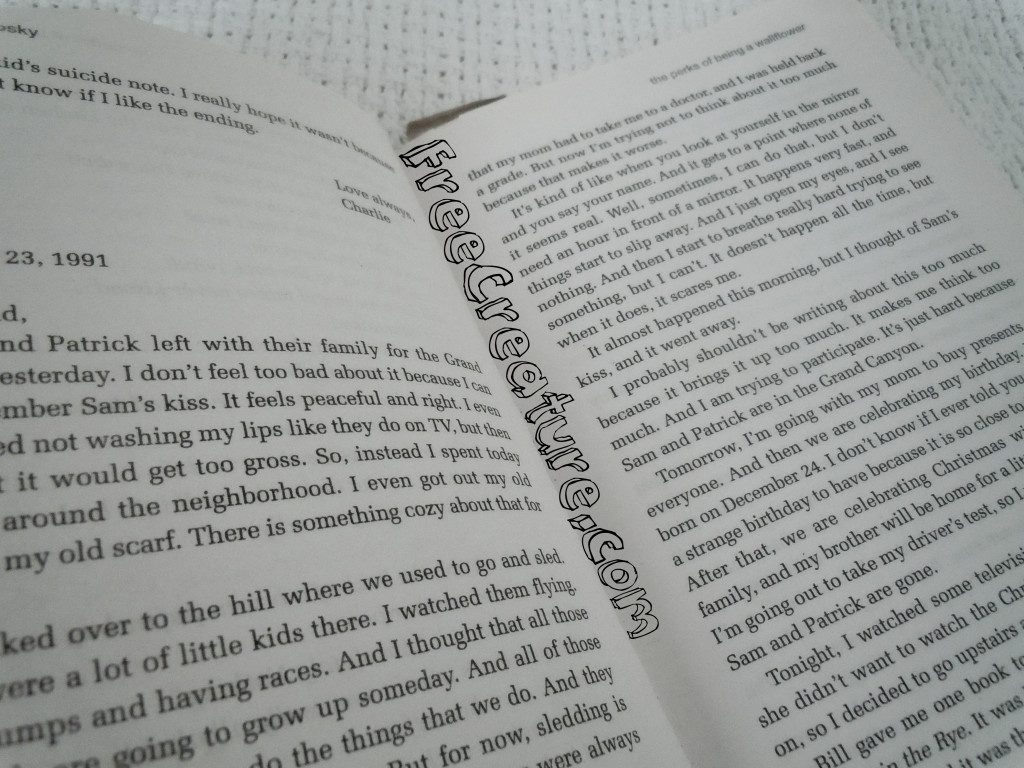 The story was very well written and I am hoping for more books like this from Stephen Chbosky, I particularly liked that it was written threw letters to someone Charlie had heard was nice. There are a lot of good quotations in the book, but there was one that really caught my attention: "So, I guess we are who we are for a lot of reasons. And maybe we'll never know most of them. But even if we don't have the power to choose where we come from, we can still choose where we go from there. We can still do things. And we can try to feel okay about them."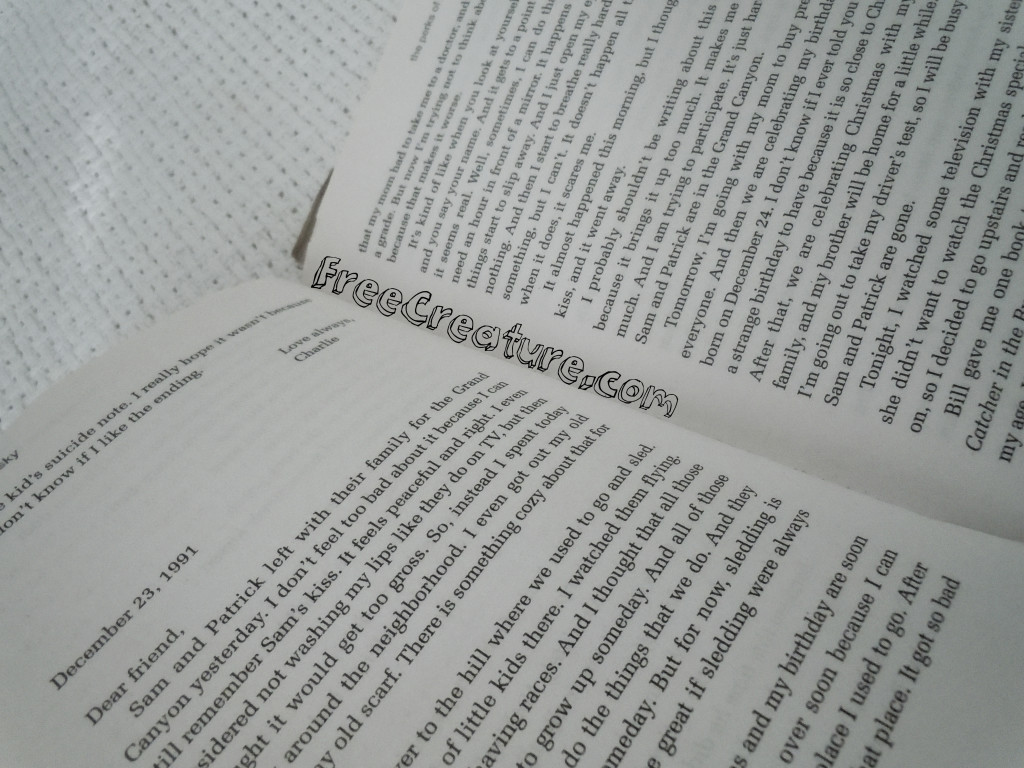 The story is a little depressing at moments, because Charlie goes through a few ups and a lot of downs. It didn't make me cry (I don't usually get upset over books and movies), but it was a real page turner and very interesting all the way through the book.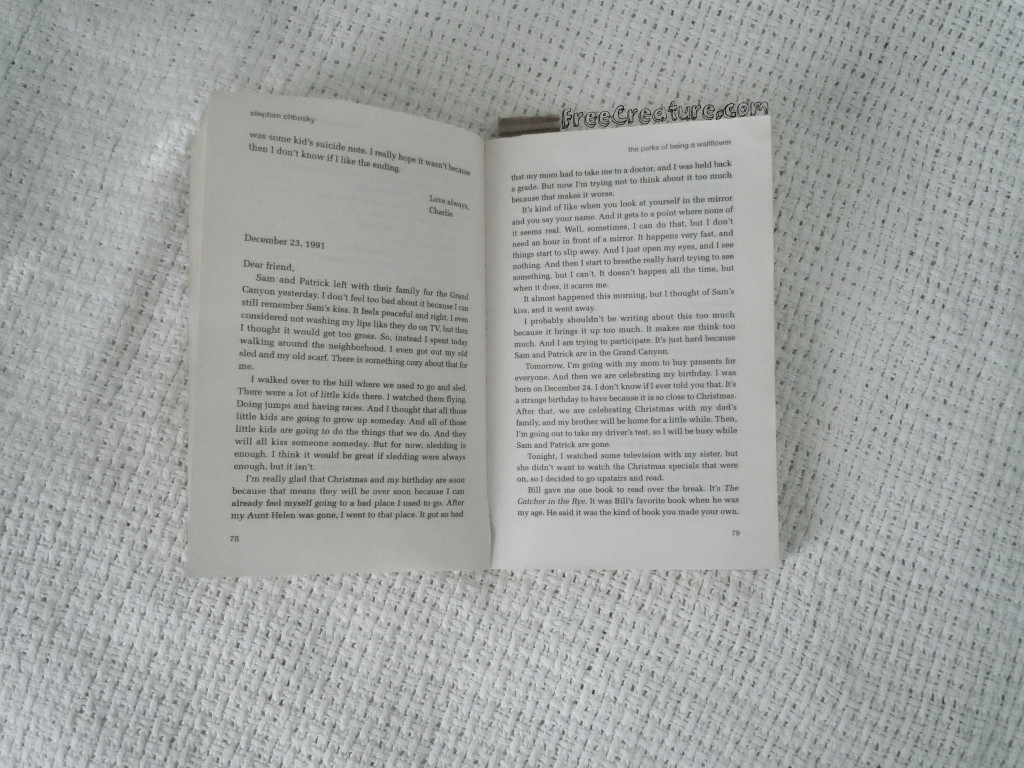 To sum it all up, it is a great book that I recommend to people 15 years and up due to some mature content like drugs. I won't rate the book out of five or anything, because I find that I'll always try to save the fifth star for the best book, and I change my mind about which book is the best every time I read a new book.
Have you read "The Perks of Being a Wallflower"? If you have, what do you think of the book. If you haven't, do you want to read it?